The heart of El Rojo Grande Ranch is a fragile, but a very biologically productive, riparian land.  The usually quiet Dry Creek bed, which zig-zags its way through the heart of the Ranch, turns into a torrent of water when the seasonal monsoon rains rush down from the highlands in the north, pushing sand, rocks, trees, and even boulders  as it carves out the creek bed from solid red rock. It is an ancient place. Those intermittent stream flows are constantly reshaping the Dry Creek watercourse, causing dramatic changes in the Ranch topography.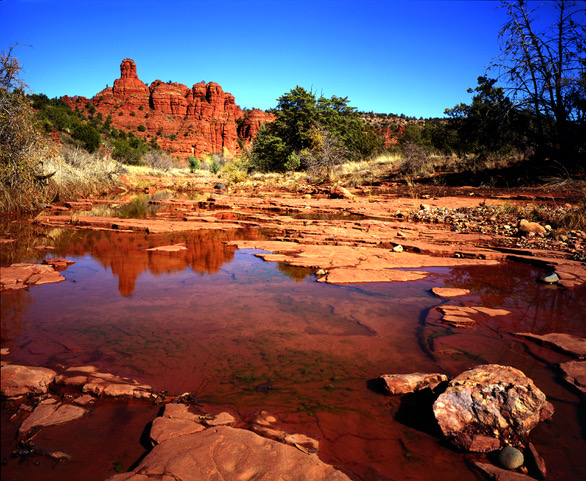 The photos below show how the parched Dry Creek can turn into a raging torrent that moves huge amonts of sand and gravel, scouring out the sides and bottom of the creek, whenever heavy rains fall north of the ranch.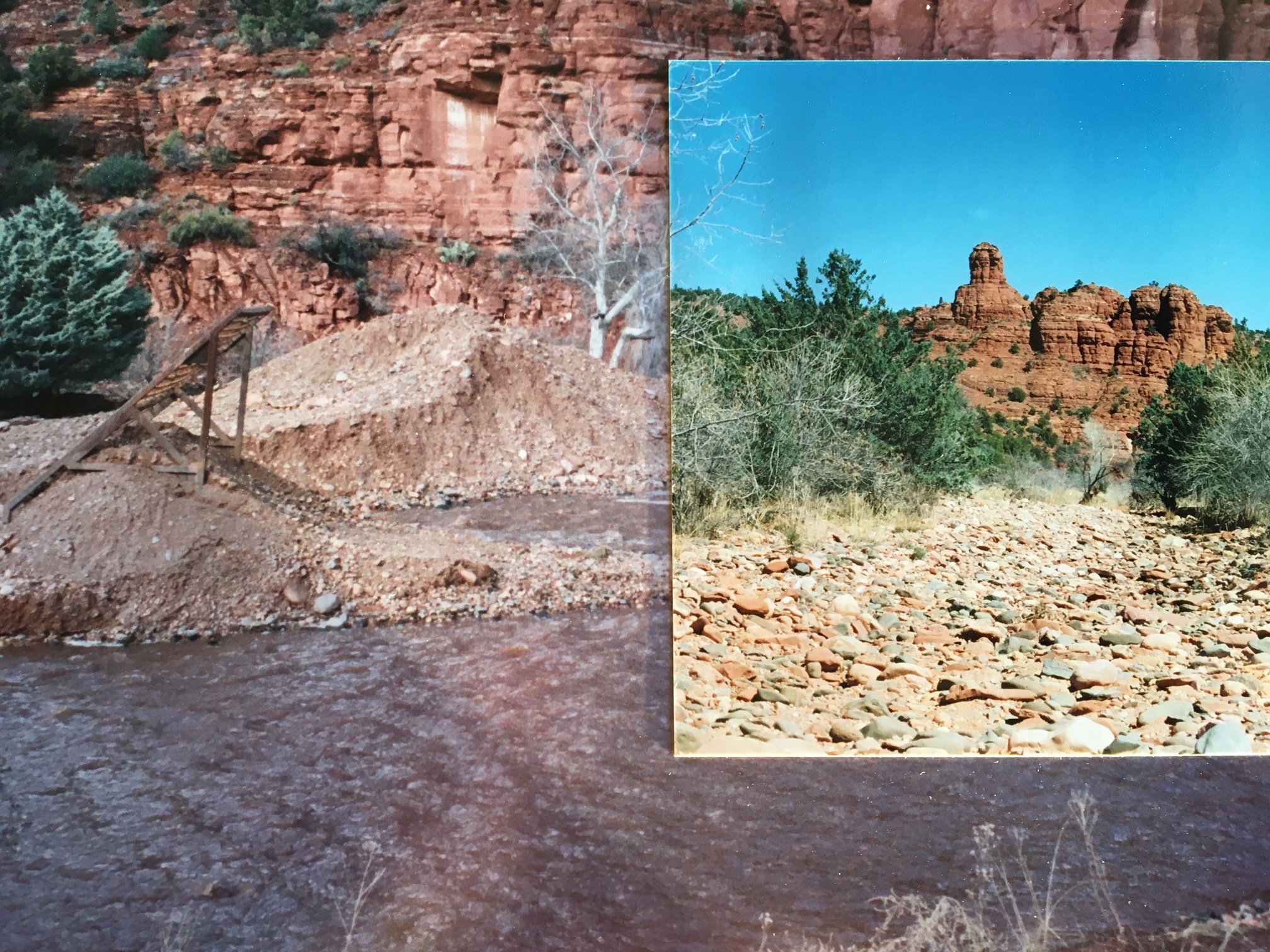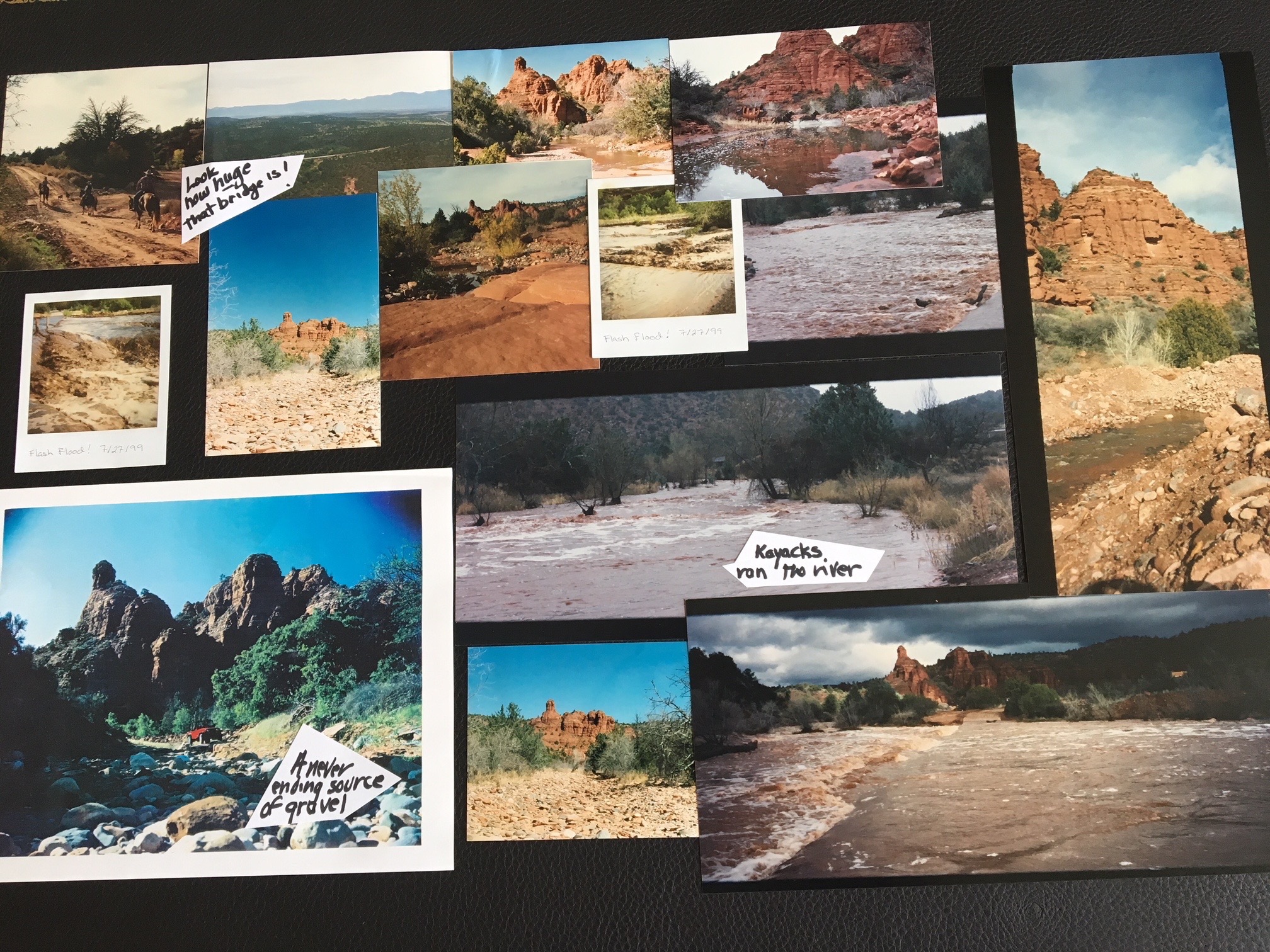 The collage of photos above show what Dry Creek looks like in different seasons. The contrast is startling. Care must be taken during monsoon season not to get caught in flash floods.
The map below shows the areas that may flood during this seasonal flooding.