The heart of El Rojo Grande Ranch is a fragile, but a very biologically productive, riparian land.  The usually quiet Dry Creek bed, which zig-zags its way through the heart of the Ranch, turns into a raging torrent when the seasonal monsoon rains rush down from the highlands in the north, pushing sand, rocks, trees, and even boulders the size Volkswagon Beetles, as it carves out the creek bed from solid red rock.  Those intermittent stream flows are constantly reshaping the Dry Creek watercourse, causing dramatic changes in the Ranch topography.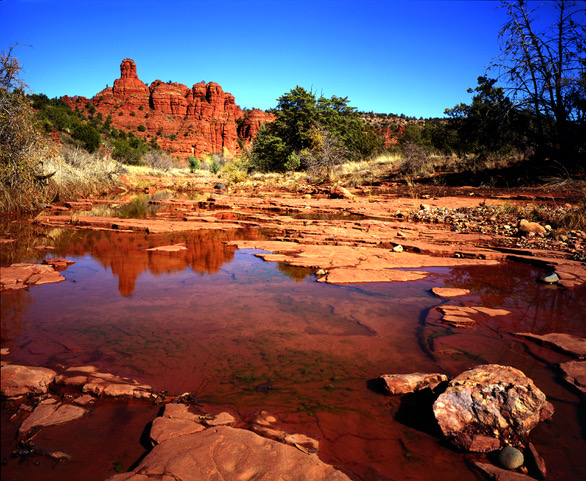 The photos below show how the parched Dry Creek can turn into a raging torrent that moves huge amonts of sand and gravel, scouring out the sides and bottom of the creek, whenever heavy rains fall north of the ranch.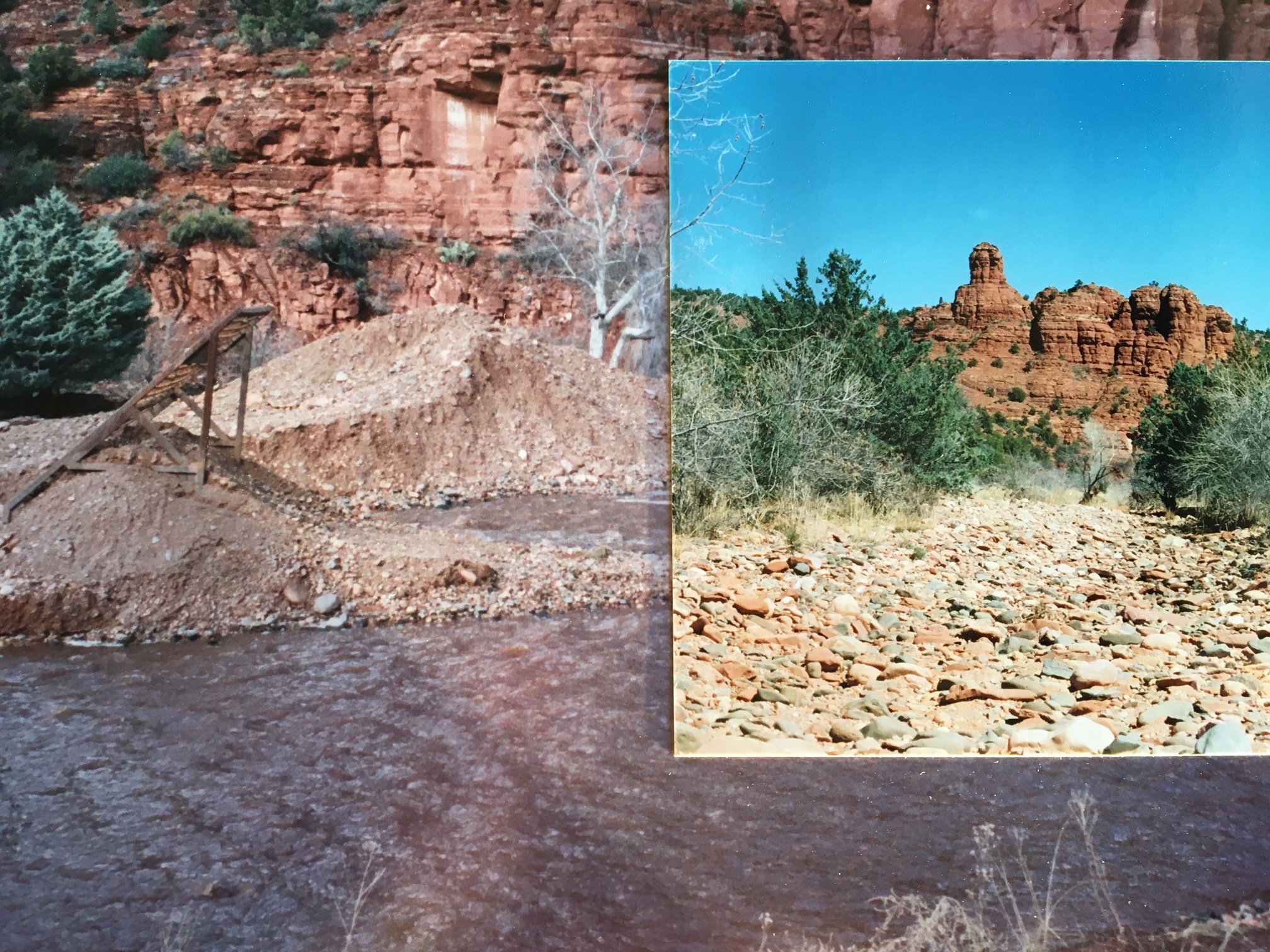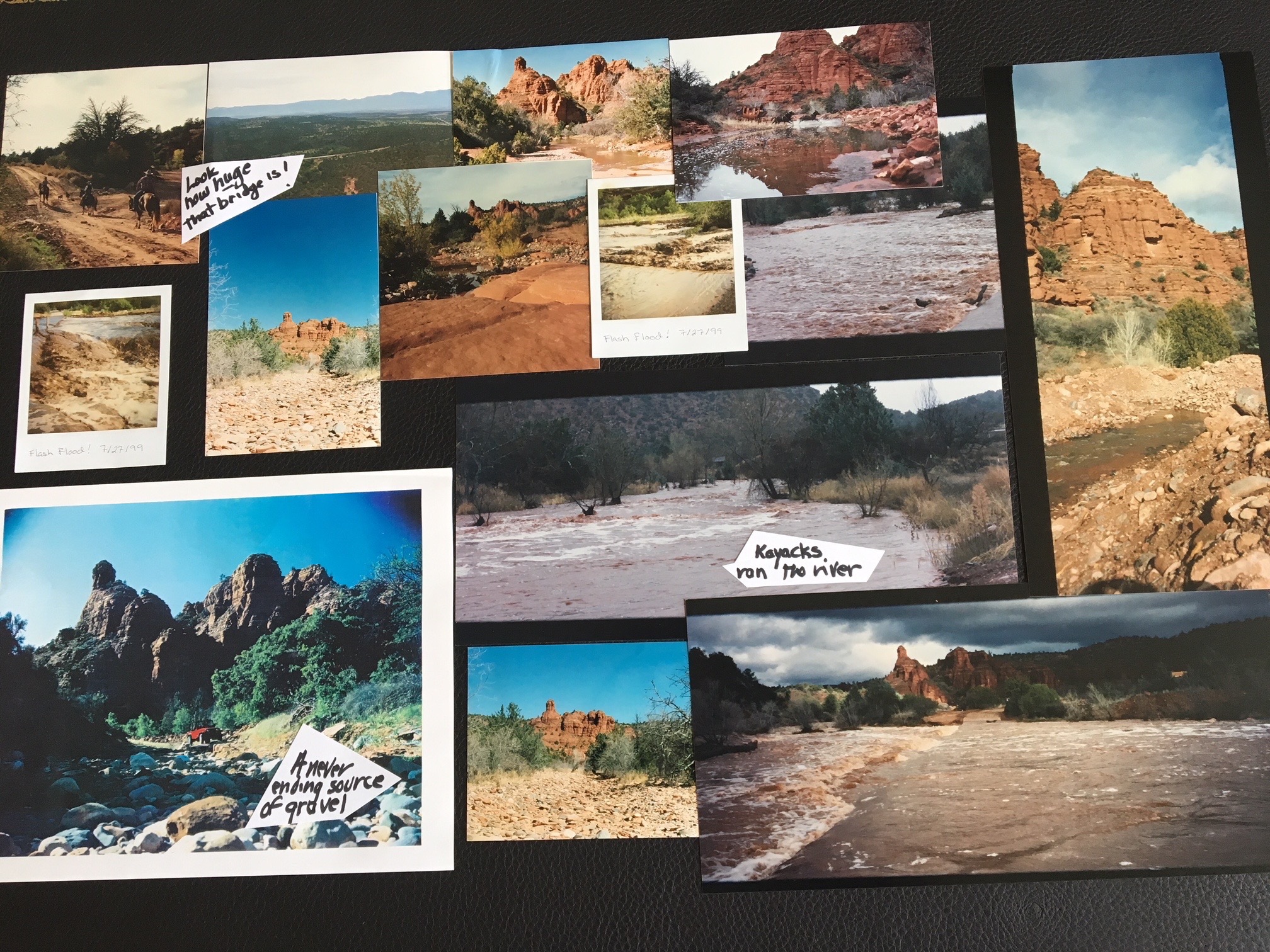 The collage of photos above show what Dry Creek looks like in different seasons. The contrast is startling. Care must be taken during monsoon season not to get caught in flash floods.
The map below shows the areas that flood during this seasonal flooding. These floods should not be treated casually. The developer who is proposing to build the 6oo-unit manufactured & RV Park on the Ranch, plans to build a 50-foot-wide divided two-lane road along the east bank of Dry Creek, and then cross the creek at both ends with two enormous 55-foot-wide, 350/250 foot long concrete bridges. These two bridges will need to be built high above the creek, to keep them from becoming dams when the water come raging down the creek with all its sand, gravel, rock, trees and debris. The amount of excavation that will be needed to build a 50-foot-wide divided highway is simply unspeakable. It will totally destroy the riparian habitat alongside dry creek, killing all the wildlife that that lives in or around it.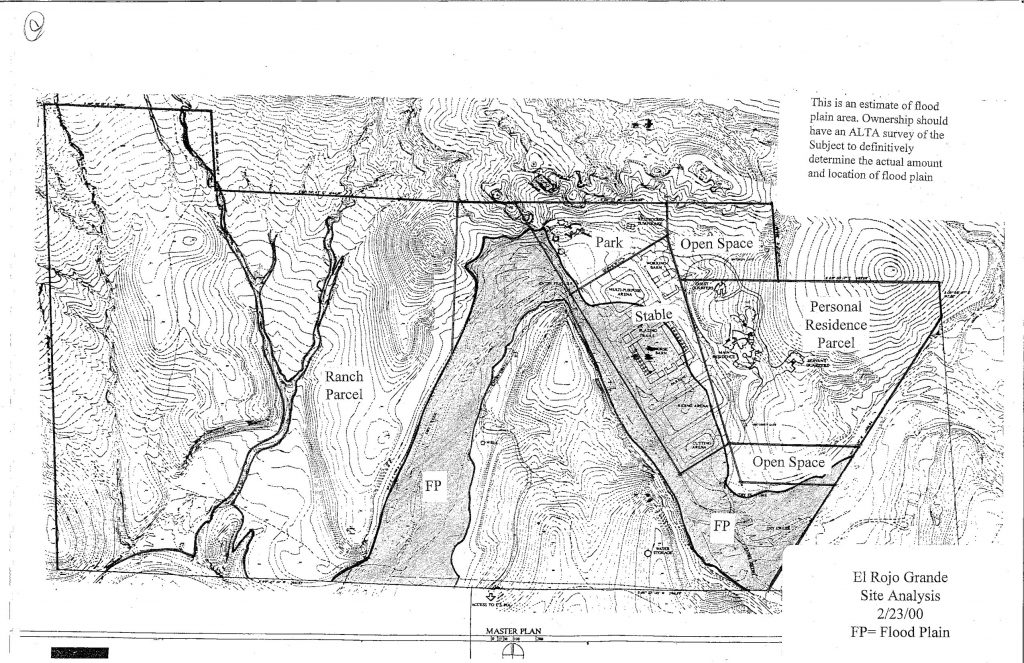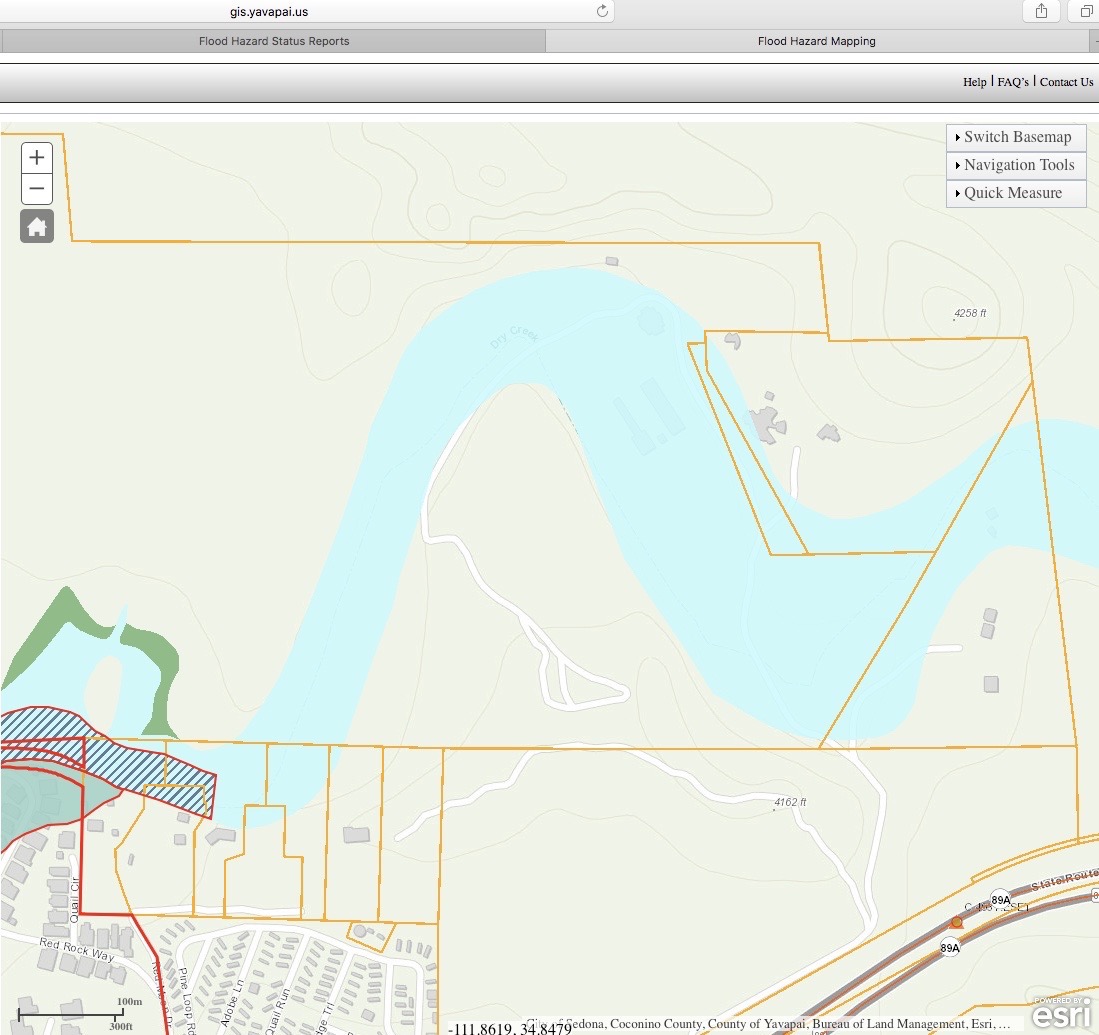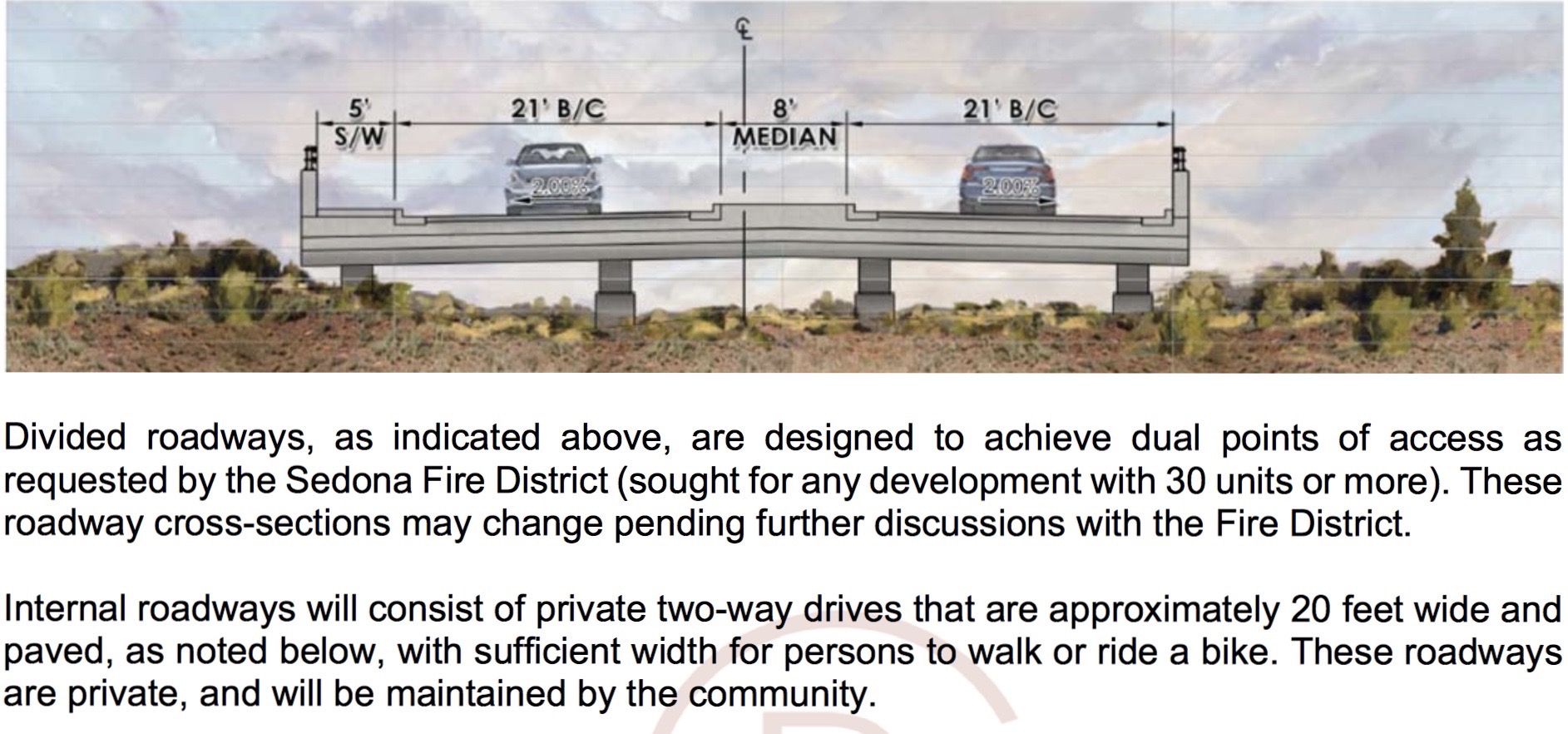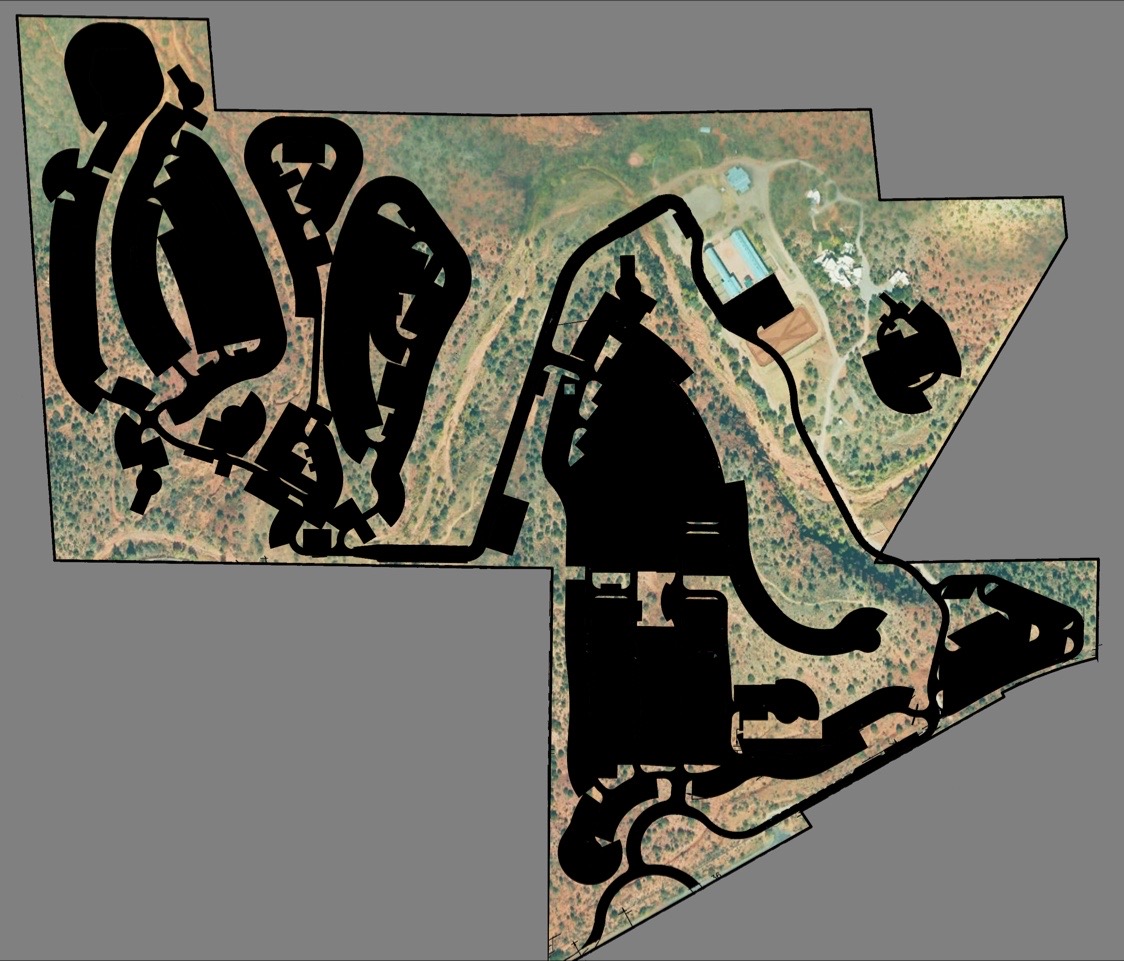 The map above shows (in black) the areas of the ranch that ELS will bulldoze, to clear the landscape of all native plants and animals, in order to make room for their 600  manufactured cement pads and 50 RV sites, and their paved roads. (This map doesn't even show the extensive trenching and disturbance that will be necessary to provide utilities to all of those 650 sites that span the Ranch.)  While the developer claims that 46% of the Ranch will remain "open space" that will be meaningless to the resident birds, mammals, reptiles or amphibians who call the pristine Ranch their home. They will no longer have enough habitat to survive. After this development is competed the ranch will become an ecologically sterile environment.
CLICK ON ALL PHOTOS TO ENLARGE