ALWAYS UNDER CONSTRUCTION: 🤠
March 19, 2019 One of the most important part of our fight was being able to post this sig:being able to post this sign:That was a valuable lesson and result of the work we did in co-operation with each other.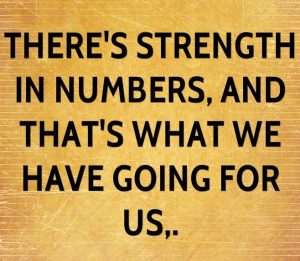 March 16, 2019 – As the town of Sedona and its citizens rev up with confidence to protect the lands, the neighborhoods and the open spaces like the Dells, I thought it important to review in this blog some of the lessons we learned along the way. In Yavapai's own words, this is how they referred to the El Rojo Grande projects and how they included the citizen groups and their plans that played a part in our success – yet, all these lengthy and specific plans have no regulatory teeth.
You can have a 402 to 0 vote for a Resolution, but a resolution has no governing decisions. When I asked a long time friend to show me how to put teeth into these Vision Plans. This is what he said:
1)  I can't offer much, in part because I don't know what local government's regulatory capability may be. That capability is a function of [a] state enabling legislation and [b] local government willingness to stretch and exercise their authority to get tough with developers.
2) I do know that a well organized, well funded, and attorney-backed group of citizens can do a lot to push local government in the right direction. Most important, it requires a lot of work by at least one credible person who is paid or capable of working a lot for free.
3)  Referring to my post at the beginning of March he says.  "What you are saying is useful, but must be followed by personal contact."
So my question to the Sedona citizens is…who will lead this bureaucratic effort to put teeth into the already written resolutions, comprehensive plans and vision statements? Is the City of Sedona willing to take on this challenge? Are they "willing to stretch and exercise their authority to get tough with developers."  ?
I like to hear from some of our politicians, please. The transcript from Yapapai is below:
TRANSCRIPT FROM THE PUBLIC MEETING HELD IN COTTONWOOD ON YAVAPAI COUNTY : [00:12:45] There are a lot of questions about the Yavapai County Comprehensive Plan. This area is designated as a rural area in our Comprehensive Plan and that was per the the push from the community. We did have this designated as… I can't remember… The municipality… transitional area to kind of protect it a little bit more, but the community … Reverted to a rural area, so they can do a vision plan later.  Rural areas between cities and unincorporated communities, and is characterized by a low rate of growth, improved roads, low-density agricultural production, and large tracts of undeveloped property and private land. Non-residential development is geared toward providing local Services, tourism, and intensive uses that are not appropriate in more of the densely populated parts of the county such as power plants and feedlots. These sparsely populated rural lands also have the potential for future master-planned communities that will provide the infrastucture… and support any proposed increases in residential density or non-residential activities.
[00:14:00] So, like I said… over… We did… Since we no longer do community plans anymore… That was a direction we were given at the time which were adopted by the county… You put in a provision in our Comprehensive Plan to create Vision plans. A vision statement for the community… A community vision statement is a document created by the residents of the community to be used as a tool. Go to review proposed land use projects. The document is not adopted by Yavapai County, and is therefore not binding. Statements will be used in reviewing projects within the community area, in concurrence with other community comments.
[00:14:37] So in December of 2014 a vision statement for the Red Rock 89 Corridor Dry Creek area of Yavapai County was submitted and presented to the Board of Supervisors for recognition. So in the packet, you got a letter from the Red Rock Community Rural Association in regards to how they feel the proposed development is not in conformance with the vision statement for that area.
[00:15:02] Regards to citizen participation, the applicant did hold many meetings and basically the thousand foot buffer… Takes in almost everybody in that community. So as of December 10th, which is when your packets went out, we had 587 letters letters of opposition, and 2 letters of support, and then we gave you another 110 today, handed out. So total 697 letters total.
[00:15:30] That's just the number of letters. That's not seeing how many people… So we're going to narrow that down for you. We did get a letter from the city of Sedona. The applicant did go to a town council meeting, which they discussed the project, and the comments from the city of Sedona are in your packets.
[00:15:47] Other Regional groups that we've heard from was the Verde Valley Sierra Club,  SOARR, Save Our Ancient Red Rocks… That was a new group I've never heard of. Keep Sedona Beautiful and the Verde Valley Land Preservation Group. Most of the concerns is what we typically would hear for this type of development, was water, which is all regulated by the State Wastewater, because of this type of project is all handled through the State through ADEQ. Traffic is going to be handled through ADOT, through the traffic impact analysis – which they made a recommendation, and the visual aspect of the project. From the highway as people are heading towards Sedona.
[00:16:28] So here's a buffer of a thousand foot… As you see it took in many… As we've talked about, with Sedona Shadows here… as you see it's one parcel. Even if we access them to contact all the people that live in there. We don't have any information about who all lives there are their contact information, because they don't have any tax records with us.
[00:16:50] We do have letters of opposition from all the residents in Sunset Hills, all these residents in the R1L, and this property owner here is also opposed to it. So at this time almost all the property owners surrounding the property is opposed. We haven't heard anything yet from a Sedona Pines, which owns all this, and the fire district never commented on it.
Yavapai County then, at this meeting yielded the floor to the potential buyer.
I hope that reading this transcript can be helpful to those of you out there that have changes on your minds. Stand up, speak up, and don't give up.  Karin
March 13th, 2019 I want you all to know and understand the value of team members that can bring a skill to the group. Take our artist, for example. I found her through one of my oldest friends in Sedona, and this is the art she did for us!  I will add more as I find it ….
I JUST RECEIVED THIS communications from John Black, please make note of the progress and the direction that the citizens and leaders of Sedona are taking to prevent what almost happened at El Rojo Grande Ranch from happening again.
March 12, 2019
Dear Friends, When I first became interested in websites, creating symposiums, inventing Fundraising Schools little did I know that someday, I would be involved in saving one good place. My heart still lives in Sedona, with my friends, near my mothers Steinway Piano she donated to Sedona Music, and in my mind. When I was asked if I would miss my house, my answer was – no because I can close my eyes and remember every detail. Every person, every adventure and now El Rojo Grande can be purchased by someone new. Bring the buyer – it will be their lucky day!
sierra club karin offield ltr. 03-11-2019_20-40-55-961
March 1, 2019
I would have never thought, in a million years , that an offer to buy El Rojo Grande Ranch after my being gone from Sedona for 13 years would bring me back into the Heart of Sedona. 
I loved this ranch so much that I would do anything to protect it. My former husband Jim and I built the ranch, we serviced and welcomed the public and most of the Sedona tourists with trail rides, stagecoach rides, hosting weddings and welcoming grand community fundraisers on the ranch. 
It was now time to give back to the place that had been so much, to so many. There was never a question in my mind that I would not stand up and work my fingers to the bone for my ranch, the lands and riparian corridor. 
Originally, I received a phone call from the Sierra Club's Brian Myers and he told me that someone wanted to turn the ranch into a real estate venture that was both ugly and unfortunate. The next day I went to work. 
In hindsight, I wondered if I had stayed more involved in Sedona, and with my friends would this Chicago businessman ever have had a chance to place the ranch in escrow. People who are able to look back on the past and understand what happened have hindsight.
The scene I see now is much different,  and it has to do with asking everyone, citizens and politicians alike, to begin anew. I believe that what Sedona now needs and requires, is regulatory foresight. What is regulatory foresight? 
Over the course of the El Rojo Grande Ranch Opposition Campaign, from October 2018 to February 20th, 2019,  we encountered 5 or 6 documents, with names like Resolution; Comprehensive Plan; and Vision Statement. We discovered that none of these long, laborious, replicating documents had any real say in the matter of El Rojo Grande Ranch's future. 
We were told the documents were "guidelines"; that they were "not regulatory", therefore no one in the city or the county government had a mandate to follow these guidelines.  Various groups who wrote them , so meticulously,  authored them over weeks and months of work. 
Now, I encourage my friends and colleagues in Sedona to, now, circle around the present day circumstances and make a change. Hindsight is like looking behind you to see what just happened and another way of describing retrospection, hindsight is a useful skill that can be cultivated. Hindsight often refers to a lesson learned from something going wrong.
Thanks for checking in!  Karin
UPDATE FEBRUARY 8, 2019 
For continuing information on El Rojo Grande Ranch, please follow  this website www.elrojograndesedona.com for our plans and dreams. Hard facts, community support, news articles and photographs of the Ranch and the "special set of skills" it took to end up a winner.
Congratulations to everyone that helped, especially the Sierra Club – for the ever lasting support and hard work. BRIAN MYERS – YOU ROCK!
"Many of those who spoke against the development were part of a very organized effort — which was praised by Commission Chairman Jim Stewart. They were broken into 13 groups, each representing a concern of those opposed. Each speaker identified themselves as well as a corresponding letter and number to information of graphics located in a binder presented to the commissioners."
UPDATE FEBRUARY 5, 2019
WE DID IT!!!!!!! To all the doubters , democracy is NOT dead ! We have NO WORDS to express our gratitude to this community and EVERYONE who wrote letters, made phone calls, spread the word, took time out of their lives to make this important! YOU ALL DID IT!!!  We could not be more proud of this community! Many said it couldn't be done. So, just remember… NEVER GIVE UP! Our campaign was a thing of beauty… so much hard work! Worth EVERY SLEEPLESS NIGHT! Thank you, grateful, there are no words to express our thanks to ALL OF YOU! Go celebrate! You did it! El Rojo Grande Ranch can rest easy for now❤️❤️❤️❤️ Feel free to spread the word!!! This community ROCKS! Congratulations🎉🎉🎉🎉💕❤️👏👏👏   PLEASE VISIT www.facebook.com/saveelrojogranderanch/
Dear Friends and Fans of El Rojo Grande Ranch !
It is great delight and admiration for the job well done that I can reach out to you all today with this good news! At approximately 11 am EST, I received a phone call from one of our colleagues announcing the news. The email was sent to us by Tammy DeWitt from Yavapai County asking us to spread the news of the ELS withdrawal of their rezoning application. So today we celebrate, we toast to El Rojo Grande Ranch maybe some day becoming the home of fine horses once again.  Enjoy the win, know that speaking up, standing up and showing up can lead to getting what is best for the communities you live in.
"Don't give up on anything that matters!" – it's been an honor and a privilege to be a part of something so important as saving a riparian corridor and the wildlife of birds, butterflies, flora and fauna.
Thank you all!!